Depending on who you ask "Sometimes" is a very loaded word.
As someone who has been pretty vocal about the limitations of Twitter, I should know better.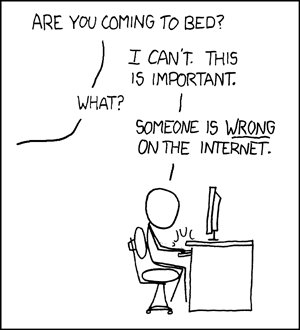 I've railed against the use of pithy tweets and so only moments after I send this baby out did I realize that:
I was guilty of breaking my own rule.
I had started a small fire storm.
The only reasons you wouldn't let a student retake a test or assignment is: 1. Too much work for you 2. You aren't interested in learning.

— Dean Shareski (@shareski) November 5, 2017
Immediately the retweets and likes started flooding in. I hopped on a plane and landed to see the error of my ways. This tweet, in particular, reminded me of what I had done.
This is insulting to teachers. How much listening do you do? Have you ever asked why they disagree with the concept of retesting?

— WATSONWORK (@WatsonWork1) November 5, 2017
They're right. It was a rather insulting tone and that was the moment of regret. I wanted to start a conversation but the awkward tone, lack of nuance, and labelling teachers  with such a volatile topic polarized the tweet rather … Read the rest